Googo Inflatable Pool 120"x72"x22", Family Full-Size Swimming Pool for Garden, Backyard, Summer Water Party
COPY CODE:GOOGO  GET 20% OFF DISCOUNT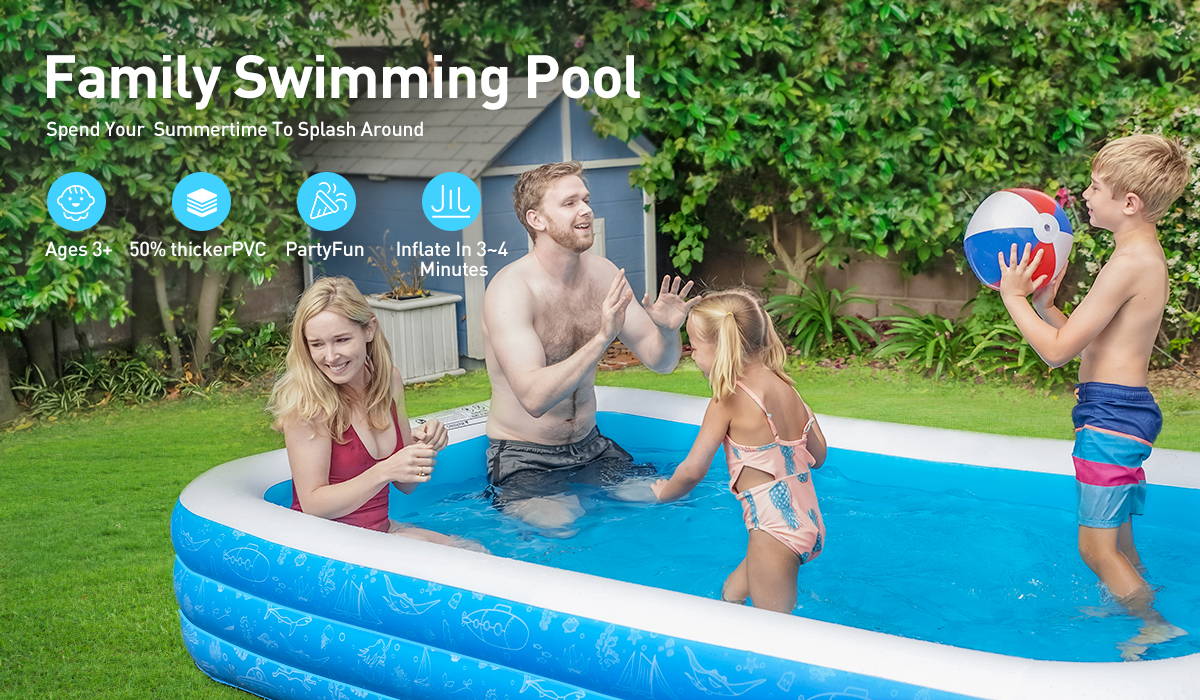 One of the best summer activities is that all family enjoy water fun together, keeping away from crowded beaches and still being cool off. Just pump up our inflatable swimming pool and fill it with water for some cooling fun in the sun.
Googo swimming pool has a stylish upgrade thanks to its brightly colored adorable art print on the pool. Whether you want to get a tan, cool off with a beer, or play with kids, or just simply want some "me" time.
Googo inflatable swimming pool can do it all from the comfort of your home.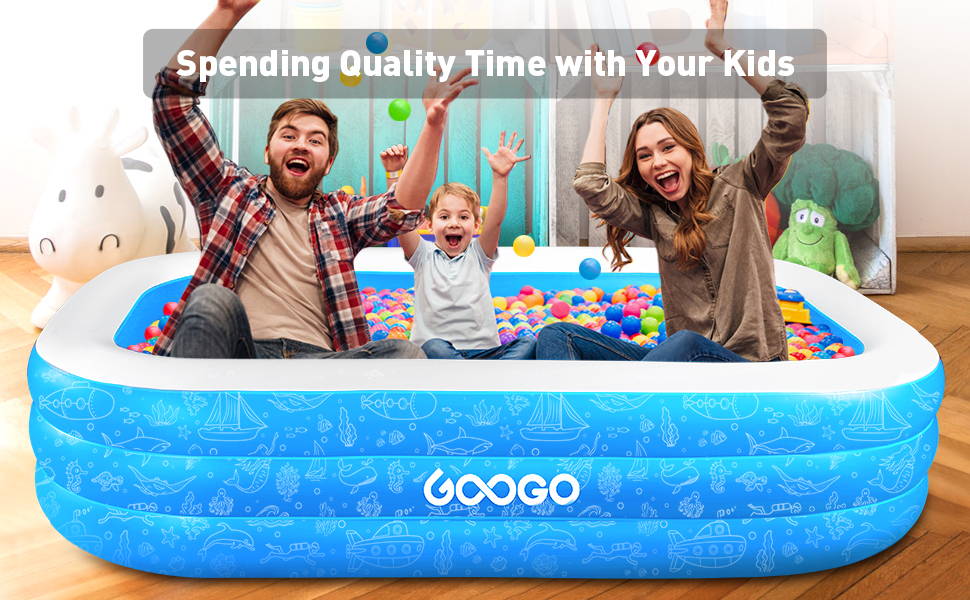 Comfortable and Enjoyable
The wide side walls allow for maximum play and splash room. It is deep enough to sit inside and lean against the comfy walls while enjoying a book and a cold cocktail.
The swimming pool is designed with 3 air chambers each with double intake and free flow exhaust valves, so there's no air or water leaking out. It inflates fairly fast, and once inflated it keeps its sturdiness and shape, withstand extra weight.
When no longer needed, it can be folded into a smaller size for easy movement and storage. You can also use it indoors without any issues.
Affortable Price for Best Quality
Our promise is to continue finding new and innovative ways that will support you in living your happiest, healthiest and most adventurous lives with best price and excellent quality.